If your exam will have a human-proctored launch, you'll need to set up an appointment so that we can make sure a proctor will be available. You may have received an invite to schedule your exam directly from your test owner or instructor. Watch the below video to learn how to accept the Single User Exam invite.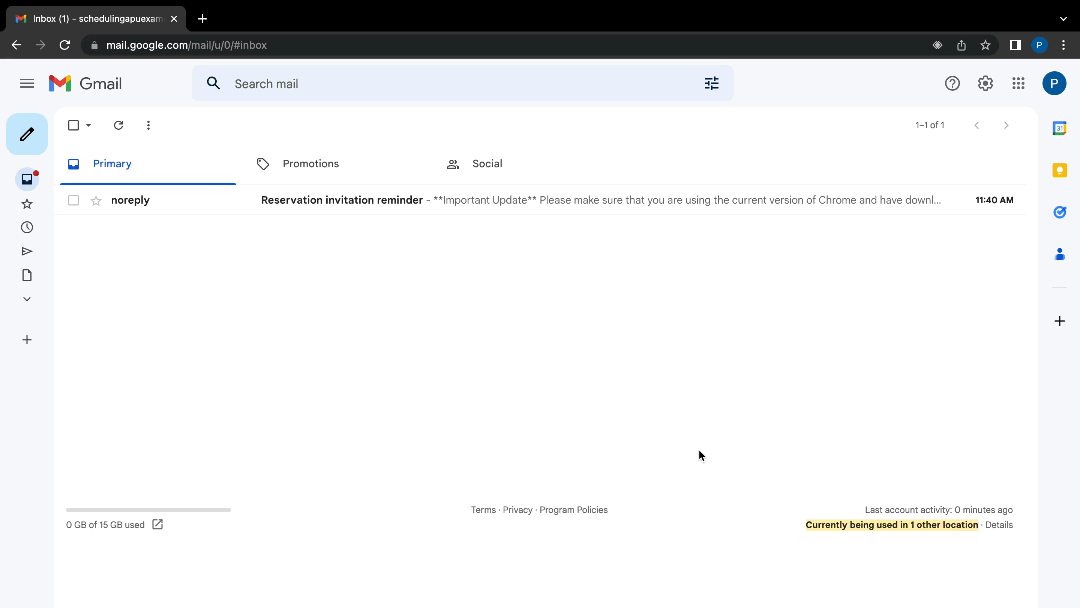 Navigate to your email inbox where the invite is located.

To begin scheduling for the exam, accept the invitation by selecting the URL link following, "You can accept this invitation here."

Once you select the link, you will be prompted to select one of the following:

If you have a ProctorU account, select "Accept Invitation with my existing user account and login."

If you do not have a ProctorU account, select "Accept invitation & create a new user account."

You will be prompted to go through the steps of creating your New User Account. Submit all required fields and agree to the ProctorU Terms and Conditions and Privacy Policy before selecting "Create Account"

Once you are logged into your account, your single-user exam will be listed with the Status as "Pending."

Select the "Schedule" button to begin scheduling your exam.
Watch the below video for details on how to schedule your exam appointment.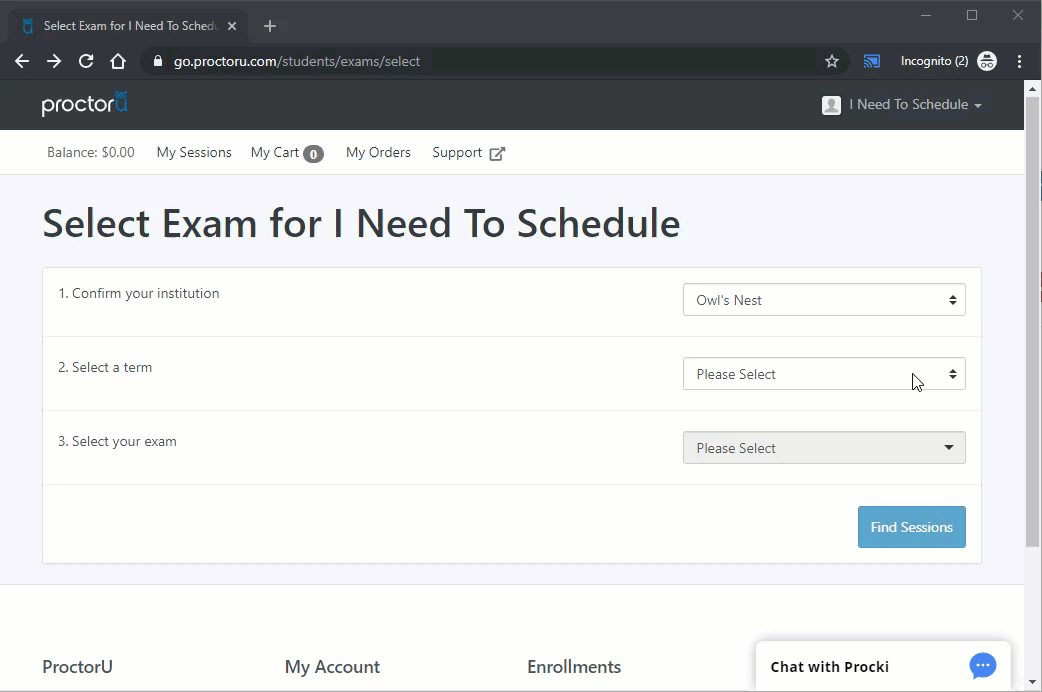 Exam Payment
Depending on your institution's policy, you may be taken to the payment screen once you add your exam to the schedule. If you're required to pay for your own exam, please provide the necessary information and then click 'Submit' to authorize your credit card payment.
If you are not prompted for payment, you will see $0.00 as your total. Please click "Process Order" to finalize your reservation time.
Your reservation will remain pending in your cart for 30 minutes, after which we will release the pending appointment to allow room for other users to schedule an appointment.
*You must click "Process Order" to finalize your reservation time*
Have more questions? Submit a request