Mac computers that were manufactured in 2020 or after contain their own Apple Silicon Chip (M1 Chips) as opposed to the Intel model chips that previous models used before 2020.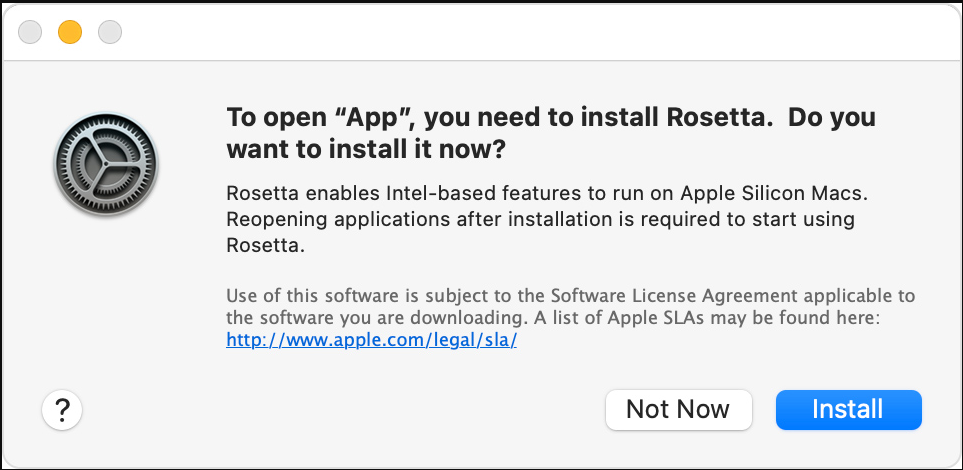 Programs or applications may not be built to properly run on the newer M1 chips so an Apple program called "Rosetta 2" will be required to use them. This program requires an install from the admin user on the machine and instructions can be found here on this Apple support article.
Here is a list of computers that contain the Apple M1 Chip.