TalkTalk has a web filter known as HomeSafe, it comes standard with their services and can block remote control access and videos from connecting to it. This includes the remote support software we use here at ProctorU called LogMeInRescue.
HomeSafe will need to be disabled so we may remotely connect with you.
Please follow these instructions to turn off the feature on HomeSafe that could be blocking your video and remote access:
1. Log into your TalkTalk Account.
2. Click View HomeSafe settings from the "My Services" drop-down menu bar.
3. This will show you what is currently on/off.
4. Switch the Kidsafe and Scam Protection settings to off.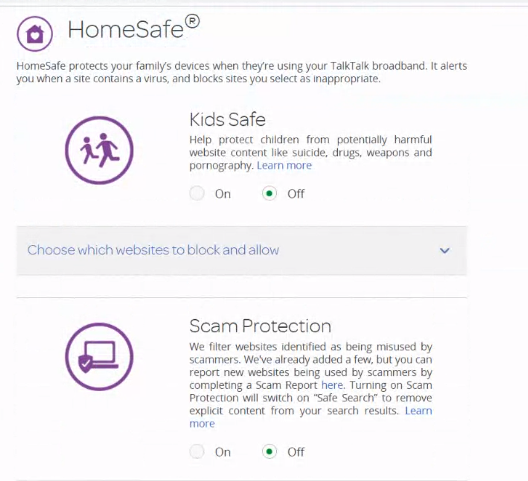 Here is an article from TalkTalk that also includes this information!
After your proctored session, if you would like to re-enable this setting please follow the steps above. If you run into trouble, please contact our Support Team by logging into your ProctorU account and using our Livechat service on the bottom right corner of your screen.