A Microphone is required for your exam so the proctor can hear you. If your microphone is not working, try some of the troubleshooting steps below.
Choose your browser or computer:
Chrome
Click the Lock Icon on the top left
Find Microphone and set to Allow
Refresh the page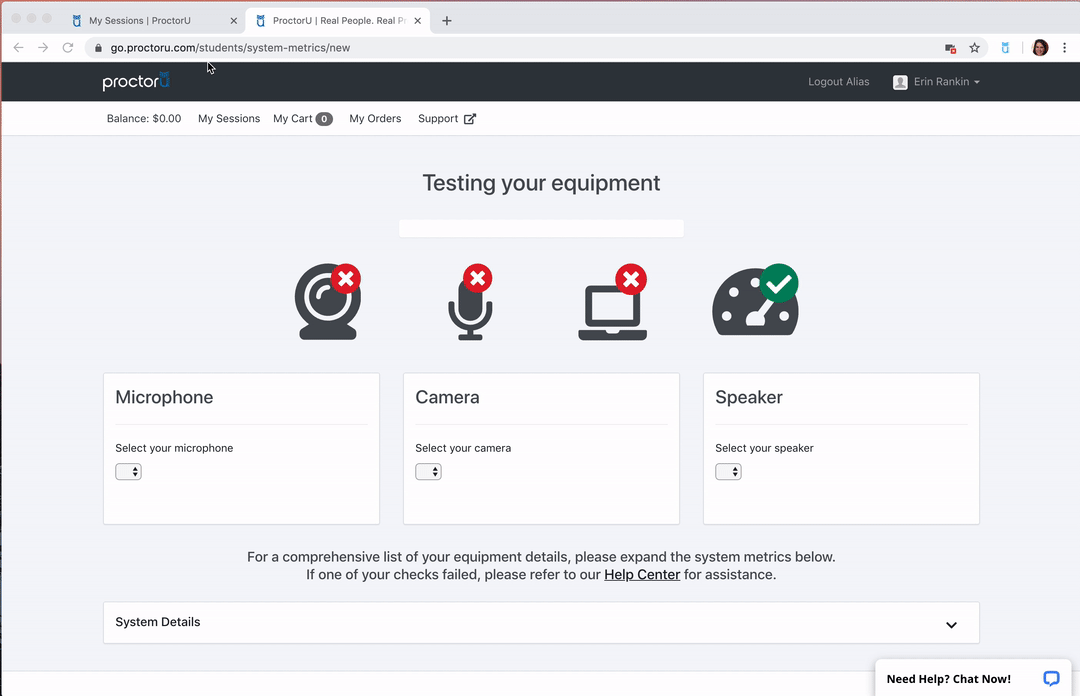 Firefox
Click the lock icon
Click the X next to the Microphone settings if it's blocked
Refresh the page
Click Allow when prompted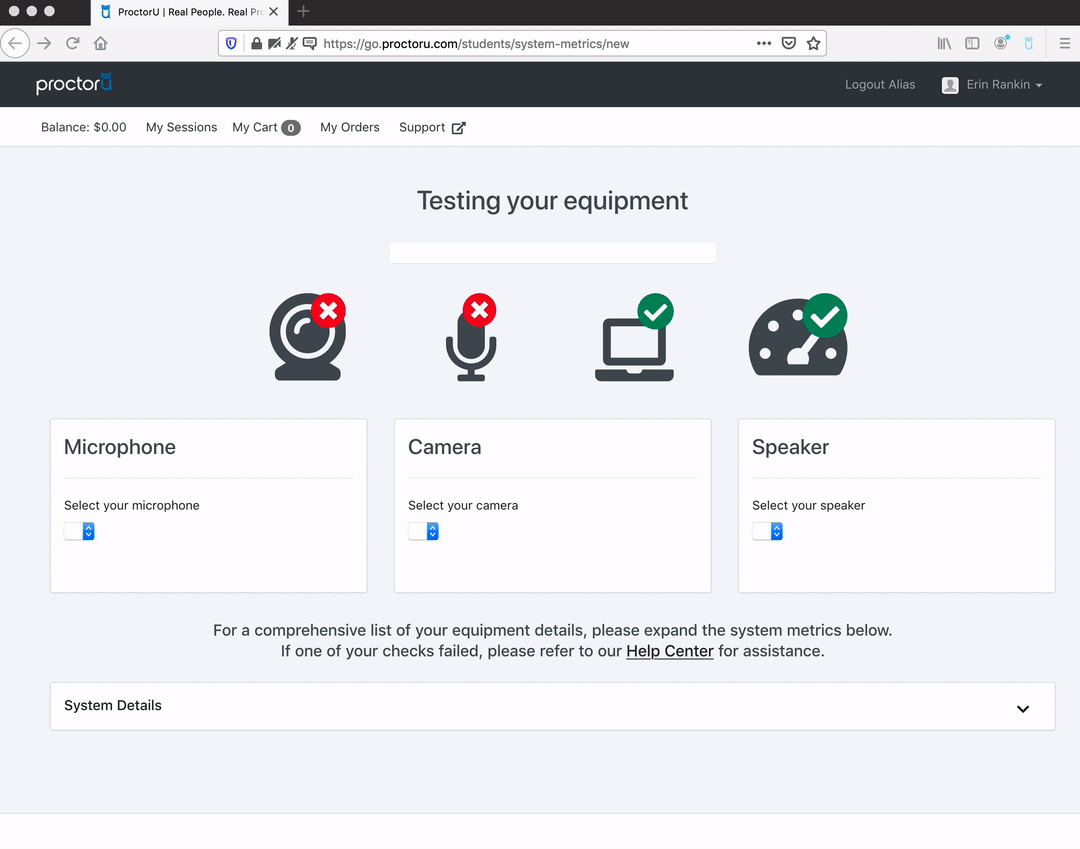 Windows
Right-click the Sound Icon in the lower right of your screen
Click Open Sound Settings
Open Sound Control Panel
Click the Recording tab
Ensure a microphone is enabled by right-clicking the device you want to check
Then click Enable
Ensure the microphone's volume is turned up and unmuted up by right-clicking, then click Properties
Click the Levels tab
Increase Volume and Unmute Microphone if applicable
Click Here for additional Windows Microphone Troubleshooting
Windows Microphone Privacy Settings
Go to Start
Open Settings
Open Privacy
Select Microphone
Under Allow Apps To Access Your Microphone, turn the switch On

Mac
Click the Apple Icon
Open System Preferences
Open Sound
Click the input tab
Select the Correct Microphone if multiple active

Check that the selected microphone is picking up the sound by speaking out loud and referencing the input level bar. Try adjusting the input volume bar.

Security and Privacy Settings
Click the Apple Icon
Open System Preferences
Open Security and Privacy
Click the Privacy tab
Select Microphone on the left side
Enable the checkbox next to the browser that you're using
Restart your browser for changes to take effect and try again