As part of the launch process for a live proctored testing session, you will be prompted to download and run a LogMeIn (LMI) Rescue applet file. This will display a chat box allowing you to communicate with your proctor. If prompted, be sure to click "open" or "allow" to give the file permission to run. When the chat box says "waiting," it means that you are in the queue waiting for your proctor.
PRO TIP: If your status shows "waiting," do not re-download the applet file, as that will put you back at the end of the queue.
Windows and MAC
Step 1: Log into your account on go.proctoru.com and Click "Start Session"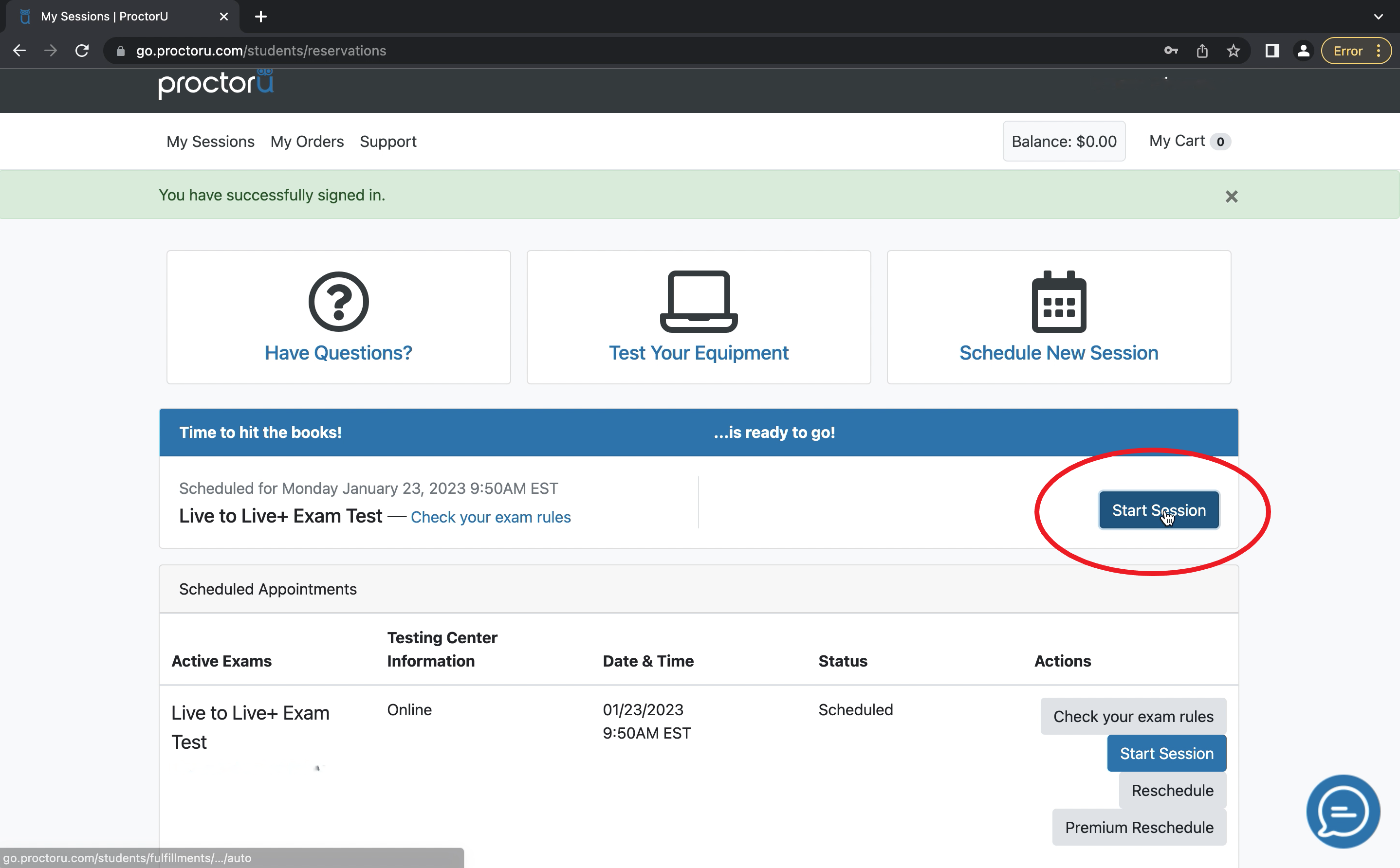 Step 2: Click "Download"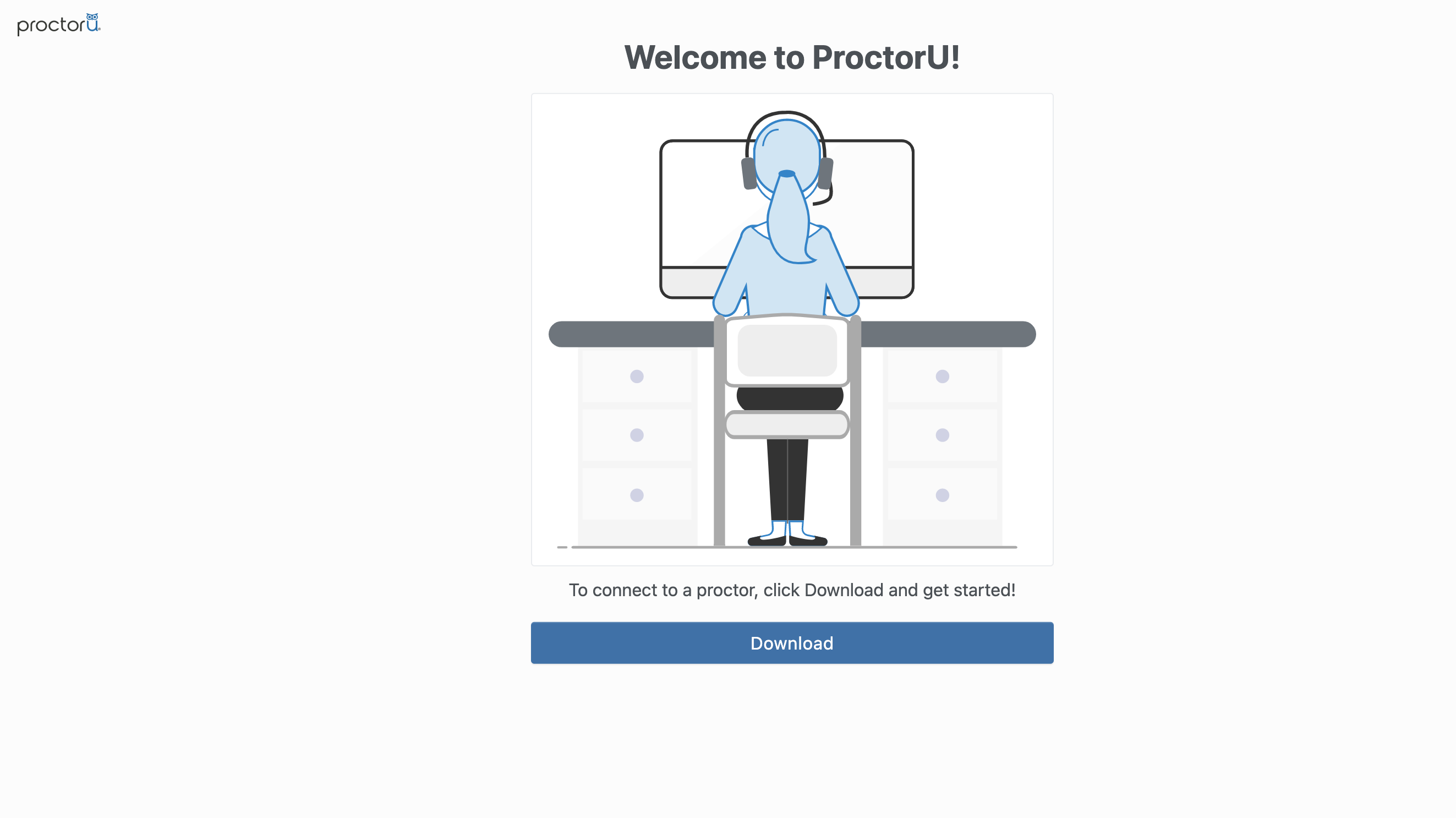 Step 3: Open the File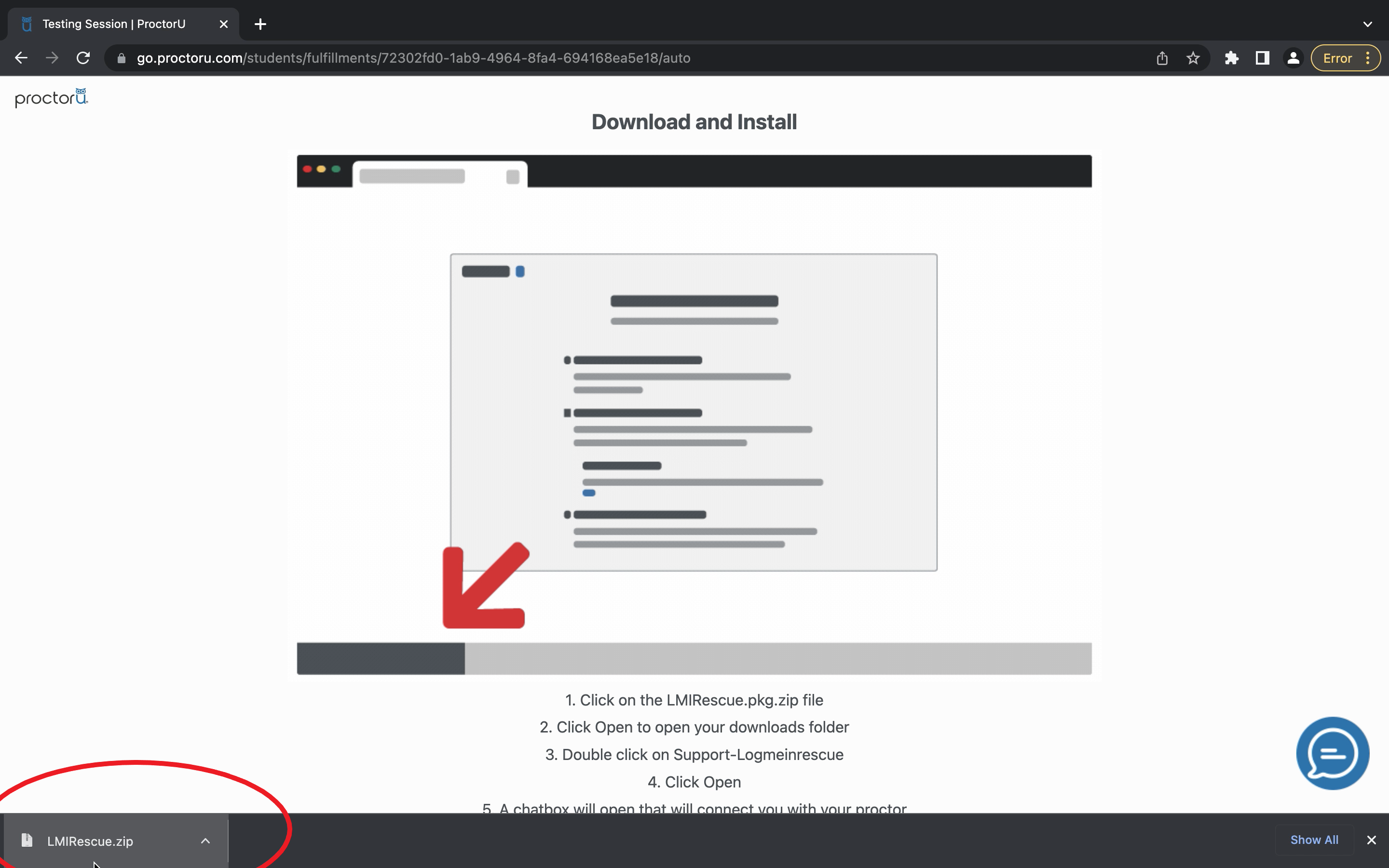 Step 4: A chatbox should appear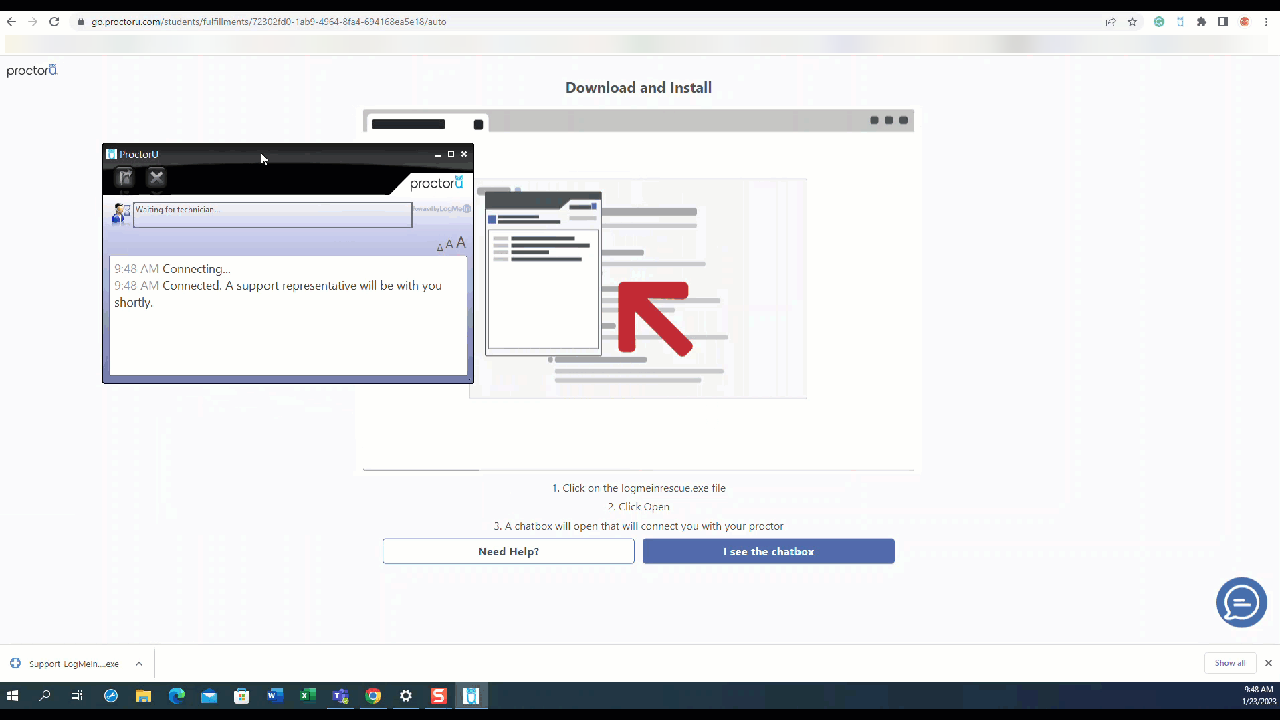 If you encounter any issues with this file, please follow the troubleshooting steps below:
What to Do if You Downloaded LogMeIn, But Do Not See the Chatbox
Make sure you have "run" the file. This will open it.
If you do not see the prompt to run the file, you can find it in your downloads folder. Make sure the one you run is the most recent download.
What to Do if Your Machine Will Not Allow You to Download LogMeIn
You will need administrative access to your computer to download this applet. If you are testing from a work computer or a network secured by your employer or your university, there may be firewalls in place preventing the download of this program. You can try using an alternate device or testing from a network you can control. You can also work with the IT administrator at your testing location to see if arrangements can be made.