If your exam will have a live human proctored launch, you'll need to set up an appointment so that we can make sure a proctor will be available. If your exam will have an automated launch, you can take your exam at any time through your LMS or test delivery platform with no need to schedule.
How to Schedule a Live Proctored Exam:
Log into your ProctorU account or click here to visit the scheduling page
Select your Term and the Exam you're taking (You can search by instructor name as well!)
Choose the date and time you'd like to take the exam and click Schedule.
Important Note about Your Appointment Time
When scheduling your exam, please account for anywhere from 5 to 20 minutes to complete the startup procedures in addition to the time you'll spend in your exam. This is the time it takes to verify your identity, secure your environment, and get you into your exam. The startup process does not take any time away from the time you're allowed in your exam. Your exam timer does not start until you're actually in your exam.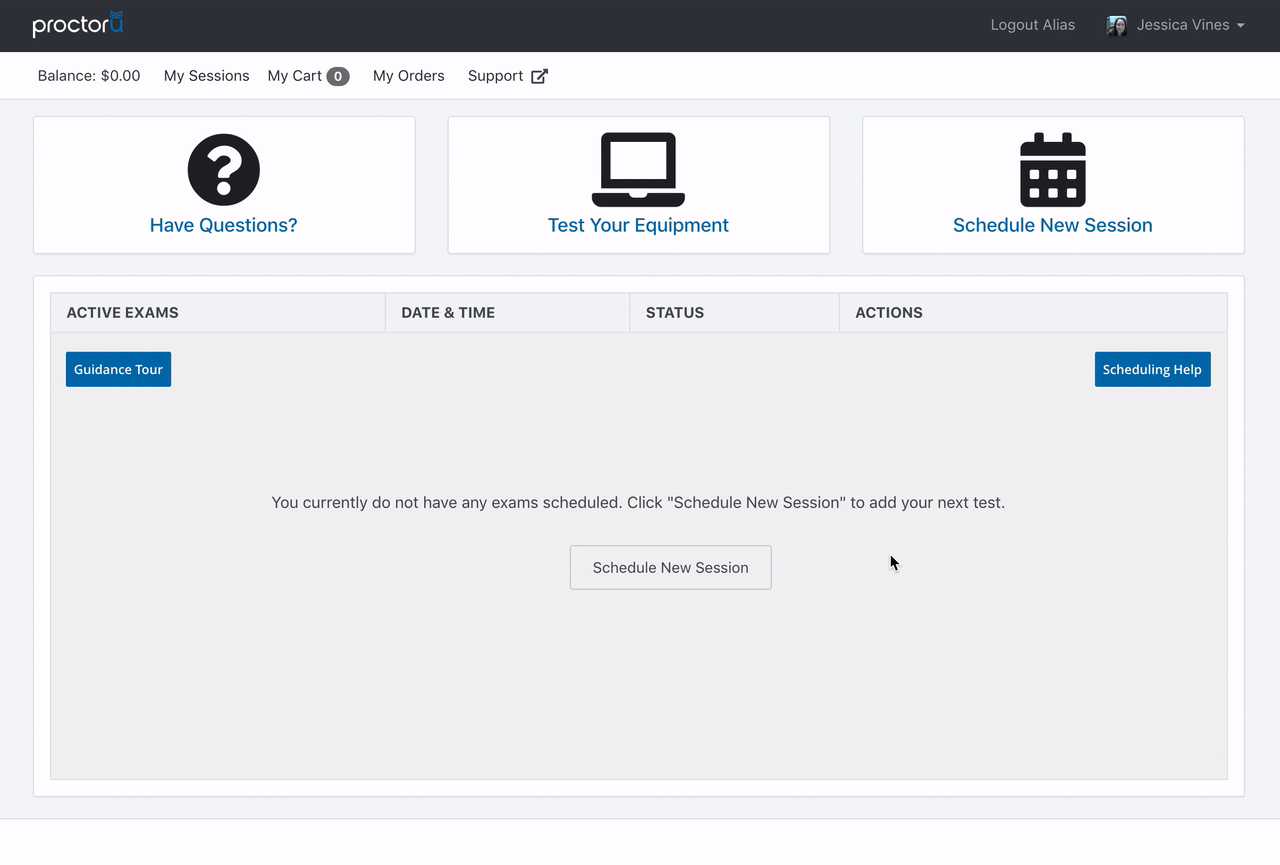 Exam Payment
Depending on your institution's policy, you may be taken to the payment screen once you add your exam to the schedule. If you're required to pay for your own exam, please provide the necessary information and then click 'Submit' to authorize your credit card payment.
Your reservation will remain pending in your cart for 30 minutes, after which we will release the pending appointment to allow room for other users to schedule an appointment.
*You must click "Process Order" to finalize your reservation time*
COVID-19 Note About Rescheduling, Cancelling or Missing Your Exam
ProctorU is currently experiencing high testing volume. If you have a scheduled exam session, keeping it is the only way to ensure you will be able to take your test. If you Cancel or No-show for your exam, we will not have the ability to reschedule you quickly, and you may miss your exam window.
NOTE: API and LTI integration based institutions use their own portals and systems. If this is the case, instructions for scheduling are sent directly from your institution.