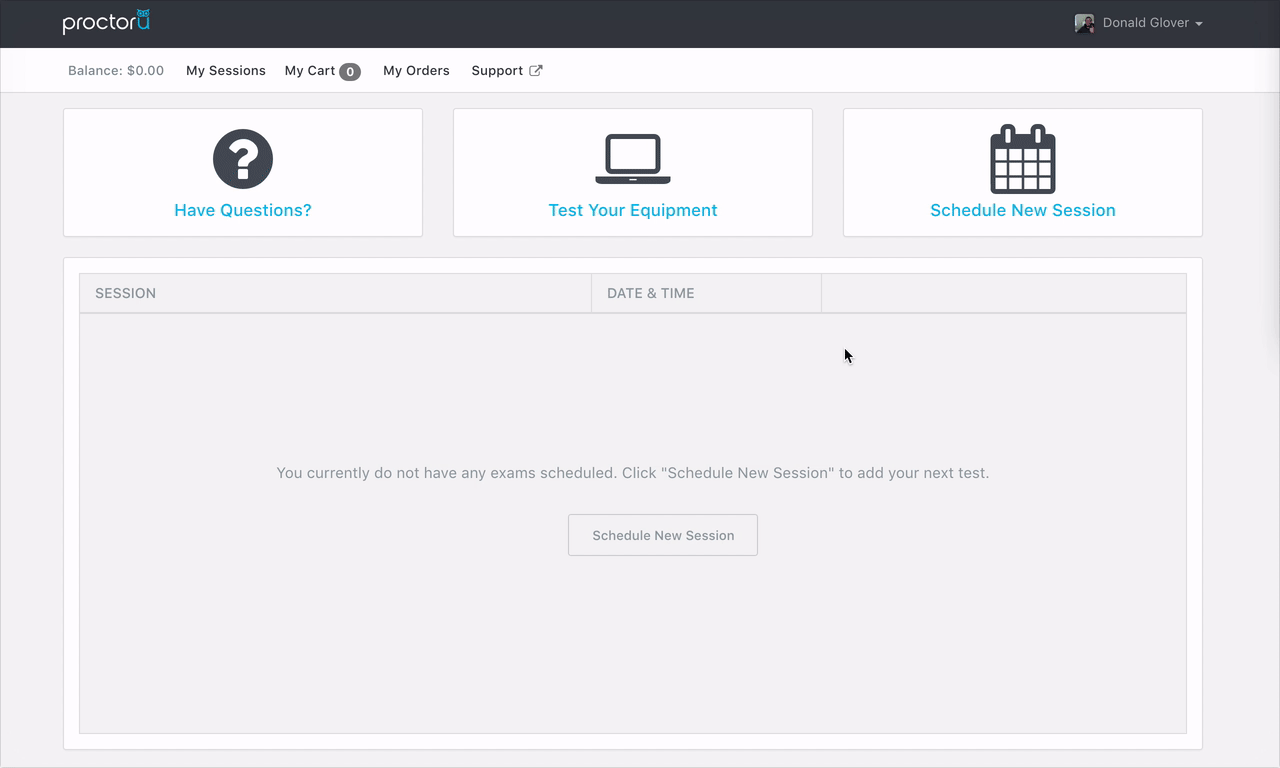 Visit go.proctoru.com and log in using your ProctorU user ID and password. If you do not have a ProctorU account, please create one.


Select Schedule New Session and choose the exam you would like to schedule.


Choose the date and time you'd like to take the exam and click Schedule.
Depending on your institution's policy, you may be taken to the payment screen once you add your exam to the schedule. Please provide the necessary information and then click 'Submit' to authorize your credit card payment.
NOTE: API and LTI integration based institutions use their own portals and systems. If this is the case, instructions for scheduling are sent directly from your institution. If you need to identify whether or not your institution is integrated, chat with our Support Team! 
** Not finding what you're looking for? Click HERE to submit a support ticket**