ProctorU reservations remain active in your account for 15 minutes past the scheduled time. 
If you've surpassed the 15 minute window, you will need to schedule a new exam.
Please follow the steps below: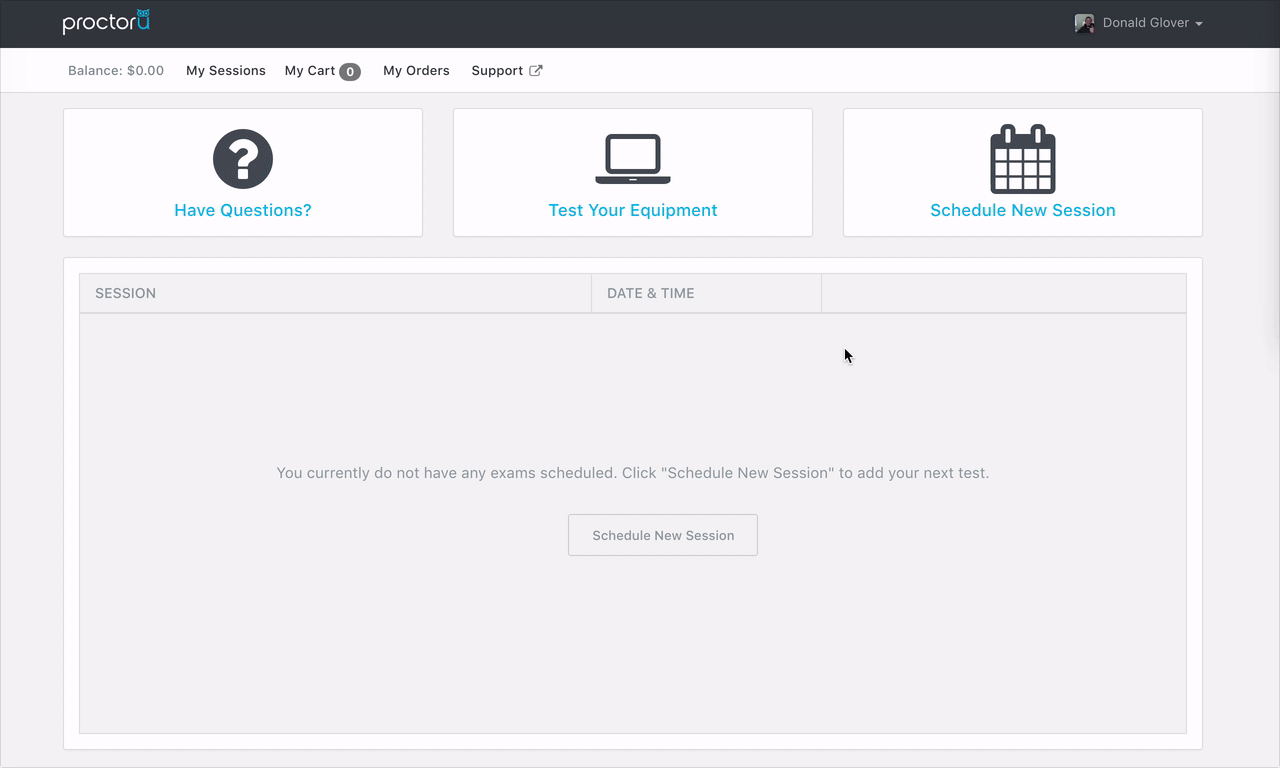 Visit go.proctoru.com and log in using your ProctorU user ID and password. If you do not have a ProctorU account, please create one.


Select Schedule New Session and choose the exam you would like to schedule.


Choose the date and time you'd like to take the exam and click Schedule.
Depending on your institution's policy, you may be taken to the payment screen once you add your exam to the schedule. Please provide the necessary information and then click 'Submit' to authorize your credit card payment.
Please note if you fail to show up for a scheduled exam without notice, you will not be eligible for a refund.