Please log into your ProctorU account 2-3 minutes before the scheduled time of the exam.
On the "My Sessions" page on your ProctorU account, there will be a countdown timer showing you how much time you have until your next exam.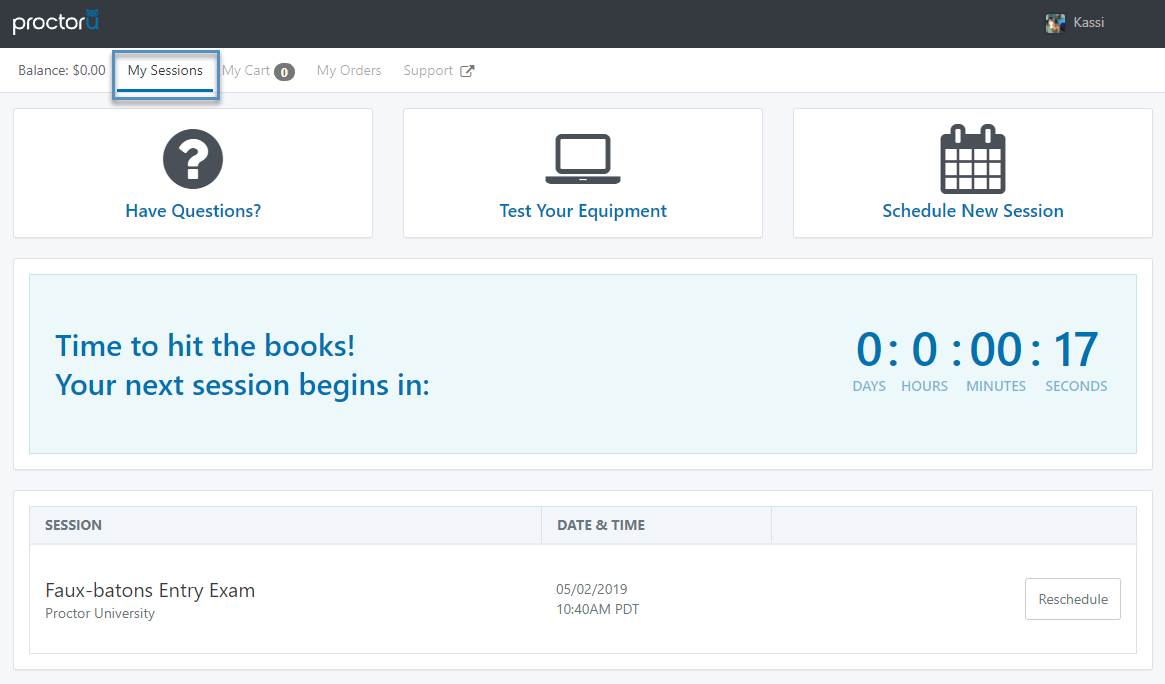 When the timer reaches 0:00, a "Start Session" button will appear.

Click the "Start Session" button to begin your session. This will not take you into your exam immediately. You will have to go through a brief start process before your exam is unlocked.
Depending on whether a live proctor is launching your exam or not, you should expect your start process to take anywhere from 3 minutes for an un-proctored launch to 12 minutes for a proctored launch.
If you log in 60 minutes after your scheduled time, the start button will no longer show under My Sessions because you have missed your exam. You will have to schedule a new exam time. Please note if you fail to show up for a scheduled exam without notice, you will not be eligible for a refund.