If you have a test-taker that needs to take their exam outside of the original exam window, you can create a Single-User Exam.
To create a Single-User Exam:
Log in to your ProctorU account.
Click on Exams.
Click on the name of exam iteration that you would like to create the single-user exam for.
Click on Exam Options.
Select Create Single User Exam
In the Invitation field, enter the name of the test-taker who needs to take the single-user exam. NOTE: You can enter the test-taker's email address or, if the test-taker already has a student account, you can type their name into the Test-Taker field.
Complete the exam iteration form, and be sure to extend the permitted Exam Window timeline.
Once you have finished filling out the form, select Submit for review. NOTE: A notification will be sent to our support team letting them know you have a pending exam for review. They will determine whether all information meets best practice standards and activate the exam. Please give the support team 24-72 hours to activate the exam.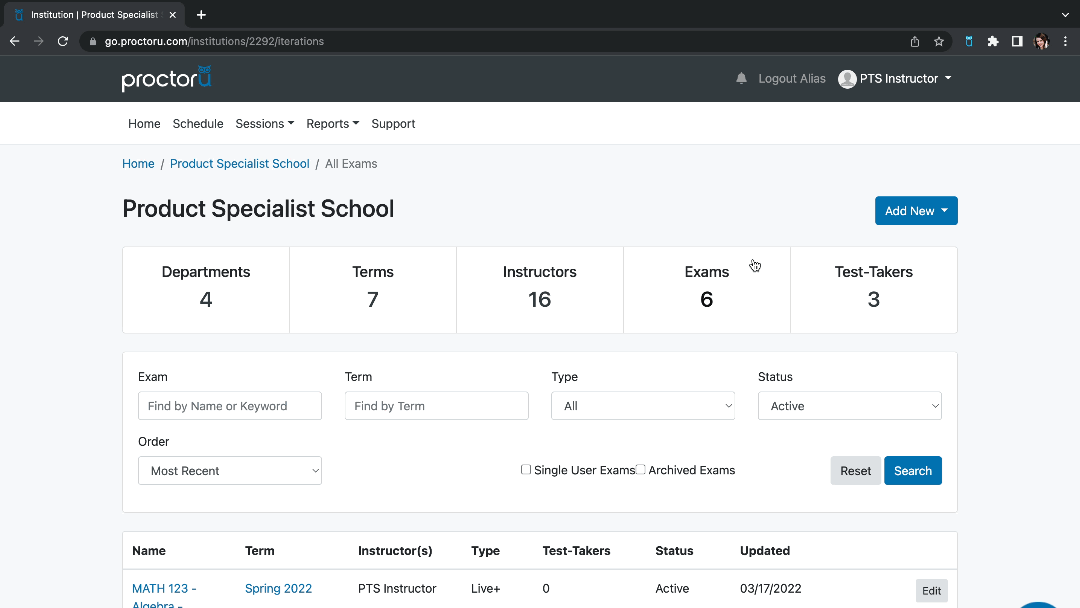 Have more questions? Submit a request