If you have used a Windows computer to take your exam here are the possible settings that may have been changed:
CPU - Control Panel
UK Residents - Disable TalkTalk/Kids Safe
Lenovo Computers - Camera Enable/Disable
Windows10 Privacy Mode - Allow Apps to Access Your Camera / Microphone
Extended Clipboard
Windows Remote Desktop
Xbox Game Bar
---------------------------------------------------------------------------------------------------------------
1. CPU - Control Panel
Search performance adjust visual effects > adjust for best performance
2. TalkTalk/KidsSafe: https://support.proctoru.com/hc/en-us/articles/360050637211-UK-Test-Takers-TalkTalk-HomeSafe-Setting-Adjustment

3. Lenovo Camera
Press the 'F8' key

You may need to press the Fn key + 'F8' key at the same time
4. Windows 10 Privacy Mode - Camera and Microphone Access

https://support.microsoft.com/en-us/windows/change-privacy-settings-in-windows-10-55466b7b-14de-c230-3ece-6b75557c5227#:~:text=Choose%20how%20much%20information%20you,the%20left%20of%20the%20page.
Search for Windows Settings in the start menu located on the taskbar. Click on Privacy.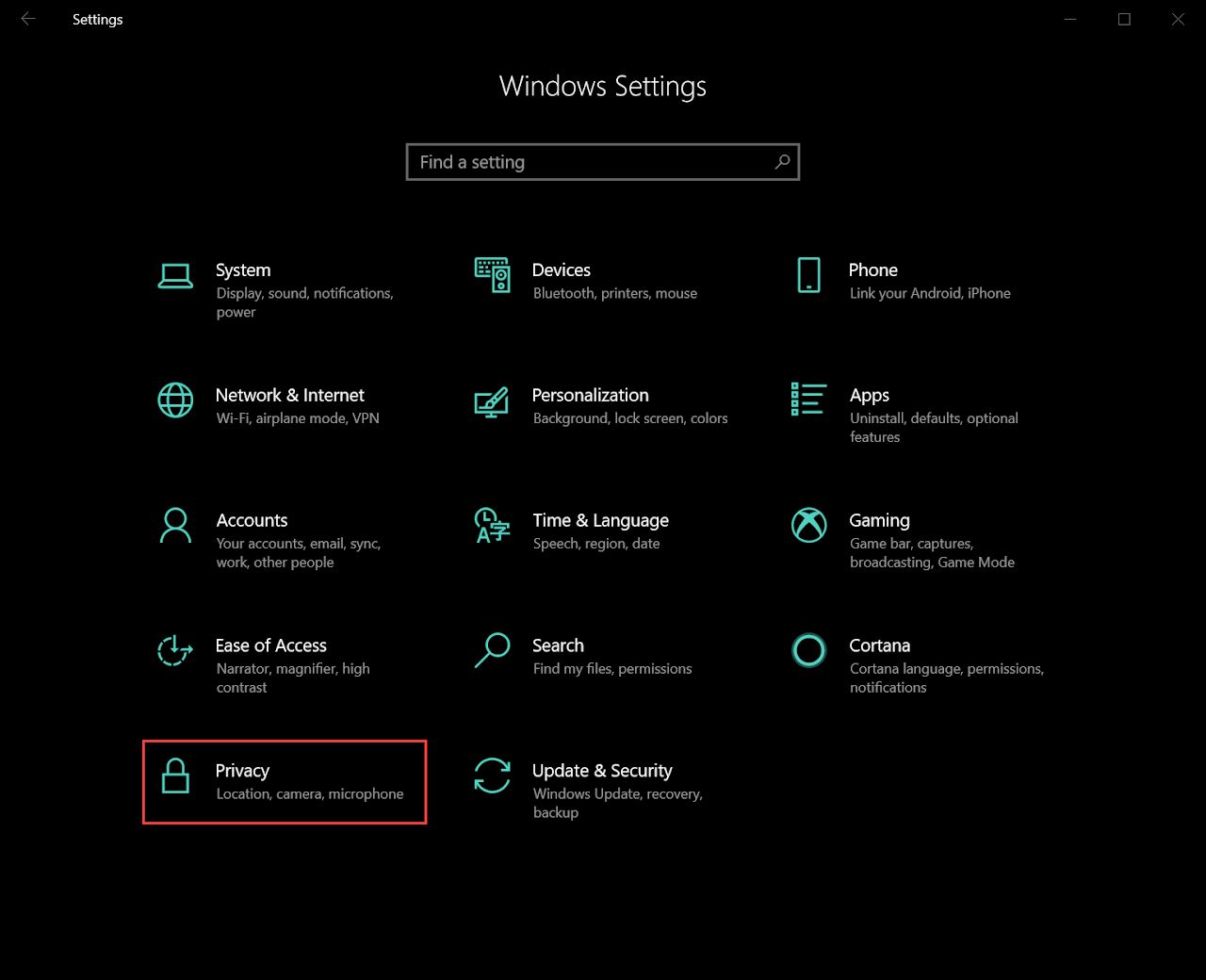 2. On the left side of the window on the navigation menu, locate Microphone under the App permissions section.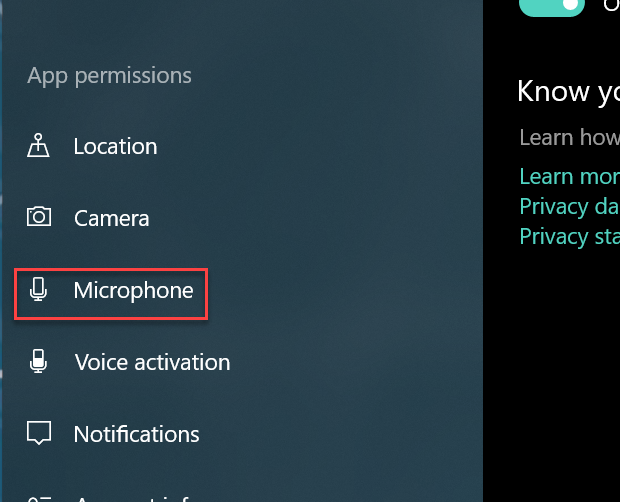 3. Check that Allow apps to access your microphone is On.



5. Windows Extended Clipboard
Open Settings
Search Clipboard
Select Clipboard Settings
Toggle Clipboard History Back on if it was disabled (if you want it enabled)
6. Windows Remote Desktop
Open Settings
Select Remote Desktop
Toggle On/Off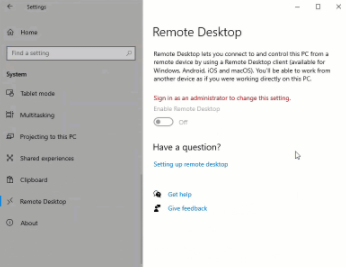 7. Xbox Game Bar
Open Settings
Select Gaming
Enable Xbox Game Bar
Setting Adjustments - Mac or Windows
If you have used a Mac or a Windows computer to take your exam here is the possible settings that may have been changed:
Closed Applications that were running when you connected to a proctor

Sound settings

Open Ports 80, 443, 843, 1935, and or 61613
When you connected to your proctor our system likely closed some active applications and the proctor may have closed additional applications that were not permitted during your test. Simply reopen any programs you need to remedy this change.
Right-click the Sound Icon

in the lower right of your screen

Click Open Sound Settings

Open Sound Control Panel

Click the Recording tab

Ensure a microphone is enabled by right-clicking the device you want to check

Then click Enable

Ensure the microphone's volume is turned up and unmuted up by right-clicking, then click Properties

Click the Levels tab

Increase Volume and Unmute Microphone if applicable




Open Ports


If you had extended troubleshooting we may have needed to open Ports 80, 443, 843, 1935, and or 61613. (This only occurs in a few situations)




Some ports may be blocked by default and to connect with our services we may need to open those ports.



What is port 1935?

https://support.proctoru.com/hc/en-us/articles/115013582787-Blocked-Port-1935-Troubleshooting




Port 1935 is a necessary port that is used for the transfer of video sharing over your network connection. If you are connecting through a work or school network, this may be blocked by your network administrator. If you are connecting through a home network, it may be blocked by a firewall or anti-virus software.





You may add an exception for port 1935 in your firewall, or you may disable it for the duration of your exam. If you're unsure how to do this, we advise that you contact your internet service provider for assistance. If you're in a public location, such as work or a library, please contact the IT Administrator for assistance.
For Articles related to how to uninstall ProctorU software from your computer, Click HERE
If you need immediate assistance, please access your
ProctorU Account
and use our Live Chat feature OR Call
1-855-772-8678